Site Notice
Please check our Coverage page to see what deserves an article and what doesn't.
Please welcome our first Editor-in-Chief, Toa 95! Congratulations!
Please no leaked content less than one year old, or videos of leaks.
Gradiente
Jump to navigation
Jump to search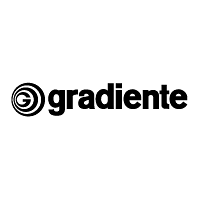 Gradiente, also known as Gradiente Entertainment Ltda. (but the Ltda. is sometimes omitted e.g. on the back of the Brazilian Pokémon Crystal Version Game Pak) was a Brazilian private limited liability corporation.
They have cooperated with Nintendo between 1996 and 2003 to localize and/or promote Nintendo games for Brazil (see also: Nintendo of Brazil), but it's possible only the packaging and other publishing related details were ever localized (hence no Portuguese in gameplay).
In the previously mentioned example, Nintendo's message 'reading skills are required to properly experience/enjoy this game' is omitted from the box art's back cover; the Brazilian Pokémon Versão Crystal ROM image is identical to the United States (and United Kingdom, etc.) release.[1]
Before Gradiente, Playtronic Industrial Ltda. handled the work from 1993-1996, but this is partially owned by Gradiente (a joint venture between Gradiente and Manufatura de Brinquedos Estrela).
Gradiente Entertainment Ltda., though in some sense a Nintendo corporation was actually from Gradiente Eletrônica S/A; who are well-known in Brazil for the electronics industry, circa 1964 onwards. They are also known for their MSX clone; a Gradiente Expert (1985-1990) and other clones, such as Phantom System (a NES clone, curiously this was before some agreements with Nintendo).
Gradiente went defunct in 2003, because of the high Dollar exchange rate and because of a notable diffusion of piracy in Brazil.[2]
References
[
edit
]