Site Notice
Please check our Coverage page to see what deserves an article and what doesn't.
Please welcome our first Editor-in-Chief, Toa 95! Congratulations!
Please no leaked content less than one year old, or videos of leaks.
NintendoWiki:Sandbox
Jump to navigation
Jump to search
Welcome to NintendoWiki's Sandbox. Here is a place you can run experiments, test out looks and styles and have fun with the wiki.
Just remember: No slander, libel, linking to inappropriate sites, or vandalizing in any way.

This article is a list of composers who have worked on Nintendo games/products.
| Name (kanji/kana) | Name (romanisation) | Team | Games |
| --- | --- | --- | --- |
| | | | |
Higetendo's Nintendo composer list (tertiary source with data from GameMusicComposerMEMO, みんなで決めるゲーム音楽ベスト100まとめwiki, MobyGames, Kyoto Report, Nintendo Wiki, Super Mario Wiki, VGMdb)

(work on the Game & Watch articles)
Games by Year
[
edit
]
1981 1982 1983 1984 1985 1986 1987 1988 1989 1990 1991 1992 1993 1994 1995 1996 1997 1998 1999 2000 2001 2002 2003 2004 2005 2006 2007 2008 2009 2010 2011 2012 2013 2014 2015 2016 2017 2018 2019

Empty game to copy/paste {{Game infobox |title= |jptitle= |jptrans= |boxart= |caption= |publisher= |developer= |console= |category= |players= |predecessor= |successor= |no_pricing= |releasena= |releasejp= |releaseeu= |releaseau= |releasekr= |releasezh= |no_ratings= |niwa= |colorscheme=Nintendo |ownershiprights=© }} '''''' is a game for . ==Summary== ==References== *

==Licensing== {{FileSourceCitation |use=What the file is being used for to determine the license (see below). |colorscheme=The color scheme to be used. |series=If an image relates to a specific series of games, that series is noted here. |game=If an image is related to a specific game, that game should be noted here. |face=If an image is depicting a person, that person is noted here. |console=If an image is of hardware or is depicting a game or device for a specific system, that hardware should be noted here. |original_source=Where you originally found the file. If the source is another website, this should include an external link directly to the page the uploaded image was originally used on. |edits=If any edits have been made to the original image, describe them here. }}
Infoboxes
[
edit
]
Nintendo Power
[
edit
]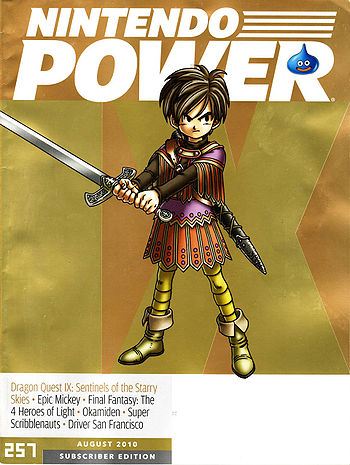 | | |
| --- | --- |
| Volume | {{{volume}}} |
| Date | {{{date}}} |
| | |
| --- | --- |
| Articles | {{{articles}}} |
| Feature Game | {{{date}}} |
Policy Table
[
edit
]