Site Notice
We have a limited coverage policy. Please check our coverage page to see which articles are allowed.
Please no leaked content less than one year old, or videos of leaks.
Content copied verbatim from other websites or wikis will be removed.
Games by Rare, Ltd.
Jump to navigation
Jump to search
This article is about game series that were created by Rare. For information about the company itself, see Rare.
Banjo-Kazooie series
The Banjo-Kazooie series started as a spin-off game based around one of the original characters introduced in Diddy Kong Racing. 4 of the 5 games in its series have been released on a Nintendo Console.
Conker series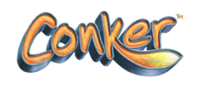 | | |
| --- | --- |
| Original series | |
| Ports & Remakes | |