Site Notice
We have a limited coverage policy. Please check our coverage page to see which articles are allowed.
Please no leaked content less than one year old, or videos of leaks.
Content copied verbatim from other websites or wikis will be removed.
Andrew Hartpence
Jump to navigation
Jump to search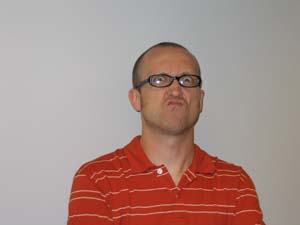 Andrew Hartpence is the current Director of Online Marketing of The Pokémon Company International. He is perhaps best remembered by Nintendo fans worldwide for his time as Supervisor of Web Content at Nintendo of America, where under the pseudonym of NOA_Andy he moderated the popular NSider Forums.
Gameplay Counselor
Andrew was hired as a Gameplay Counselor for Nintendo of America in November, 1997[1], after having graduated from Indiana University Bloomington with a BA in English and History.
NSider
Andrew Hartpence was known as NOA_INDIANA and later NOA_ANDY on the Nintendo NSider Forums [2]
Wheelie Cyberman
Wheelie Cyberman was the stage name of Andy Hartpence in the nerdcore hip hop band Optimus Rhyme.[3] Their song "Obey The Moderator" is apparently based on his experiences moderating the NSider Forums.
Pokémon
Andrew joined The Pokémon Company International as Director of Online Marketing in September, 2007.[4]
Quotes
"For more than four years, these NSider Forums have fostered engaging, robust debates, a strong community and friendships. While their future remains uncertain, in the interim we invite our fans to build on the spirit of community by starting their own Nintendo discussion sites. Remember also that the unique features available with Nintendo DS and Wii give Nintendo the opportunity to communicate directly with fans, while also enabling fans and friends around the world to communicate with each other." - Statement made by Andrew on the closing of the NSider Forums. [5]
References
| | | |
| --- | --- | --- |
| | This article has been tagged as a featured stub. As per Featured Stubs, it has been requested by someone in the community to be the focus on editing efforts to improve quality, structure, information, etc. | |
| | | |
| --- | --- | --- |
| | This article has been tagged as a Person stub. Please help NintendoWiki by editing it. | |