Site Notice
Please check our Coverage page to see what deserves an article and what doesn't.
Please no leaked content less than one year old, or videos of leaks.
Mobile System GB
Jump to navigation
Jump to search
Mobile System GB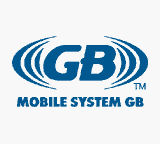 Official logo

Mobile System GB was an online gameplay, networking (such as email) service for Game Boy Color and Game Boy Advance operated via mobile phone. The service was established by Nintendo and Mobile21 and a starter cartridge known as the Mobile Trainer, with the Mobile GB Adapter is intended to set up the service. The Mobile Trainer also included a mailing system, and a dedicated browser featuring the Mobile Home Page.
The service operated from a former Nintendo data-center at gameboy.datacenter.ne.jp.
For a price, supported mobile phones could use this service to play games/software online or to download content. The service needed the Mobile GB Adapter to operate, and one of three Mobile GB Adapter cables (blue, yellow or red) used to connect to different mobile phones.
The service is most known for its support of the Japanese release of Pokémon Crystal Version, in which players could download news, battle and trade online, mail, or the "GS Ball" item; unlocking the Mythical Pokémon Celebi.
Supported titles
[
edit
]
| Title | Console | Developer |
| --- | --- | --- |
| Pokémon Crystal Version (ポケットモンスター クリスタルバージョン, Pocket Monsters: Crystal Version) (additionally with Pokémon Stadium 2 support) | Game Boy Color | Game Freak |
| Mobile Trainer (モバイルトレーナー) | Game Boy Color | MissingLink |
| Monster Guardians (モンスターガーディアンズ) | Game Boy Advance | Mobile21 |
| Napoleon (ナポレオン) | Game Boy Advance | Genki |
| Play Novel: Silent Hill (プレイノベル サイレントヒル) | Game Boy Advance | Konami |
| Top Gear GT Championship (全日本GT選手権 All-Japan GT Championship) | Game Boy Advance | Vision Works |
| Doraemon: Midori no Wakusei Doki Doki Daikyūshūtsu! (ドラえもん 緑の惑星ドキドキ大脱出!) | Game Boy Advance | Mobile21 |
| Mobile Golf (モバイルゴルフ) | Game Boy Color | Camelot |
| Morita Shōgi Advance (森田将棋あどばんす) | Game Boy Advance | Yuki Enterprise |
| Net de Get Minigames @100 (ネットでゲットミニゲーム@100) | Game Boy Color | Mobile21 |
| EX Monopoly (EXモノポリー) | Game Boy Advance | Mobile21 |
| Mario Kart: Super Circuit (マリオカートアドバンス Mario Kart Advance) | Game Boy Advance | Intelligent Systems |
| JGTO Licensed: Golfmaster Mobile (JGTO公認 GOLFMASTERモバイル) | Game Boy Advance | Konami |
| Kinniku Banzuke ~Kongō-kun no Daibōken!~ (筋肉番付~金剛くんの大冒険!~) | Game Boy Advance | KCE Studios |
| Mobile Pro Baseball: Control Baton (モバイルプロ野球 監督の采配) | Game Boy Advance | Mobile21 |
| Stacomi: Star Communicator (スタコミ STAR★COMMUNICATOR) | Game Boy Advance | Konami |
| Zero-Tours (ゼロ・ツアーズ) | Game Boy Advance | Amedio |
| Game Boy Wars 3 (ゲームボーイウォーズ3) | Game Boy Color | Hudson Soft |
| ESPN Great Outdoor Games Bass 2002 (エキサイティングバス Exciting Bass) | Game Boy Advance | Konami |
| Daisenryaku For Game Boy Advance (大戦略 For ゲームボーイアドバンス) | Game Boy Advance | SystemSoft Alpha |
| Mail de Cute (メールでキュート) | Game Boy Advance | Mobile21 |
| Hello Kitty: Happy House (ハローキティのハッピーハウス) | Game Boy Color | MTO |
Cancelled support
[
edit
]
References
[
edit
]
| | |
| --- | --- |
| | This article is a stub. You can help NintendoWiki by expanding it. |
Nintendo online services
 • Famicom Network System (Famicom, 1988)
 • Satellaview (Super Famicom, 1995) (scheduled satellite broadcast/download, but not Internet)
 • Randnet (Nintendo 64DD 1999)
 • Mobile System GB (Game Boy Color/Game Boy Advance w/Mobile GB Adapter and mobile phone, 2001)  • Online Nintendo GameCube gameplay (Nintendo GameCube, w/GameCube Broadband Adapter/Modem Adapter, 2002)
 • Nintendo Wi-Fi Connection (Wii, Nintendo DS Lite, Nintendo DSi, Nintendo DSi XL optionally w/Nintendo Wi-Fi USB Connector, Nintendo DS & DSi Browser, 2006)
 • Nintendo Network (Nintendo 3DS, Wii U, Web, 2012/3)
 • Nintendo Switch Online (2018; Nintendo Switch)
 • Websites (Nintendo web browser games)